Hike Ontario
Course Calendar
Check out Hike Ontario's website for other courses available in your area!
Website: www.hikeontario.com
Hike Ontario Courses
Certified Hike Leader Training Course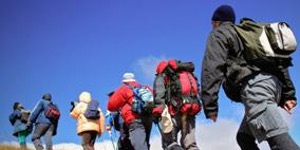 Saturday, March 17, 2018 in Elmira
9:00 AM to 4:30 PM
The Certified Hiker Leader (CHL) is Hike Ontario's certificate course for leading day hikes that is used by many community colleges, universities, hiking clubs and outdoor training organizations. Participants will learn skills to be a confident hike leader that ensure a safe, environmentally responsible and enjoyable hike for all participants. The certification issued to the successful participants is a sanctioned standard and will assist the candidates in leading club hikes in addition to finding employment and volunteer opportunities. Come dressed to lead a hike.
NOTE: The Safe Hiker Program is the prerequisite for the Certified Hike Leader course unless exempted by demonstrated previous experience (a minimum of 5 day hikes within the last year).
Current First Aid and CPR are recommended.
Participants must be 16 years of age or older.
GVTA Members Price: FREE (Check with club rep for discount code).

Regular Price: $60.00
Certified Hike Leader Training Course Registration:
If you require more information, please contact:
Charles Whitlock 519-742-7435 or